Electric fireplaces
by Noréa Foyers

Châteauguay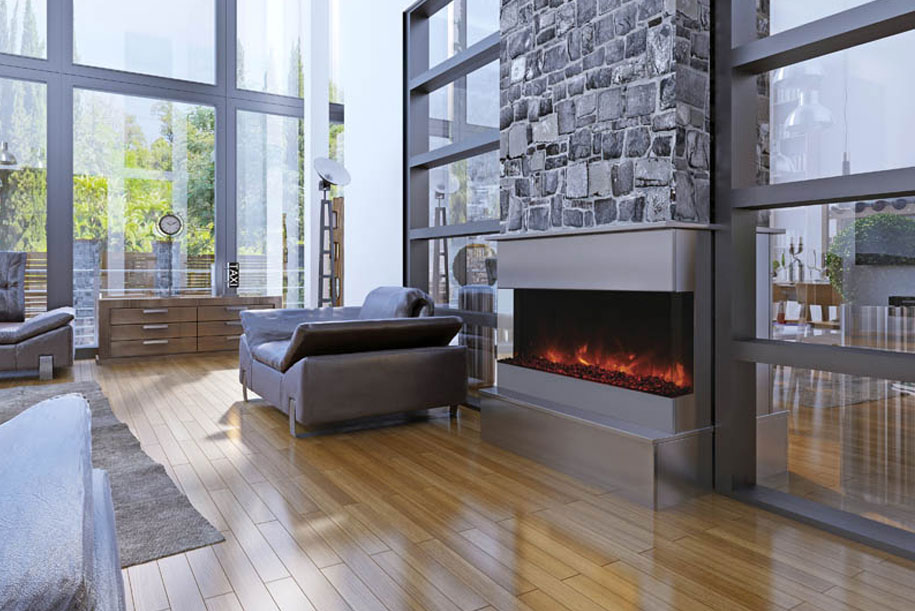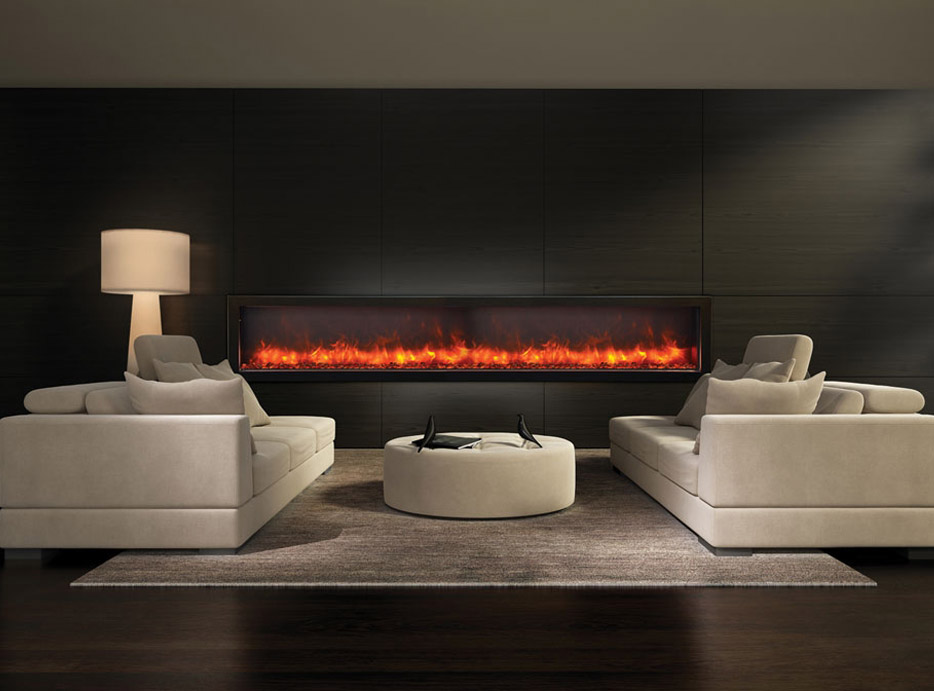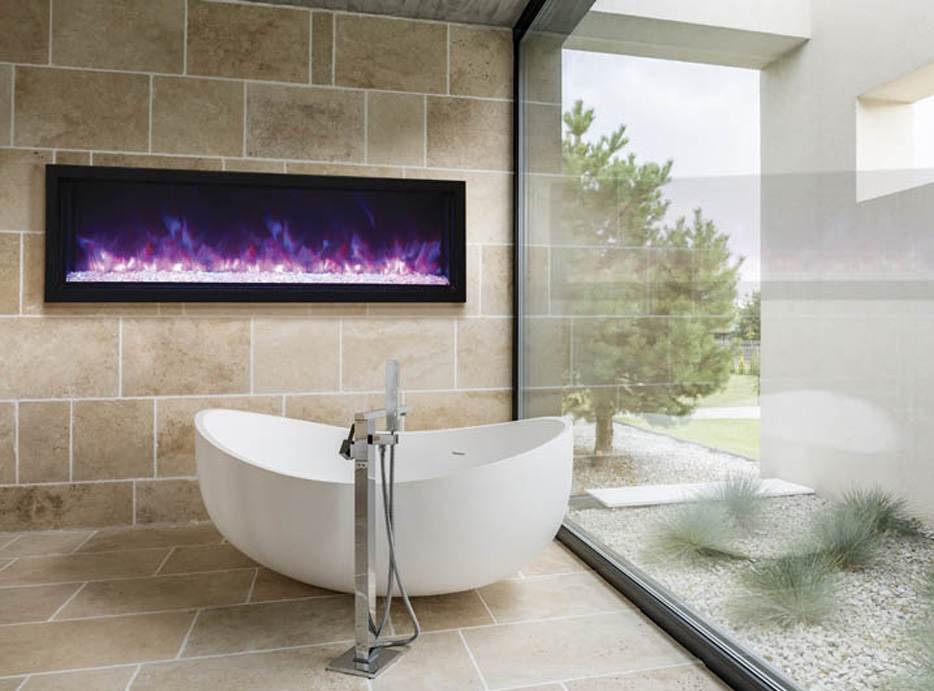 Electric fireplaces
Thanks to several years of innovation, electric fireplaces now provide a competitive alternative to fireplaces operating on fuels. The flame effects are realistic and several types of technology are now offered by the manufacturers. Easy to install, electric fireplaces do not require the installation of ventilation or gas ductwork. Some electric fireplaces are equipped with heating elements.
Electric fireplaces : the options
Electric fireplaces types
LINEAR
This type of rectangular fireplace is elongated and will generally be installed on the wall. Many sizes are available.
BUILT-IN
This type of electric fireplace is made to be installed into a wall or into a structure. The possibilities of finishes are endless. Not to be confused with a recessed (insert) that is to be installed in a masonry fireplace.
RECESSED (INSERTS)
This type of fireplace is designed to be installed in the hearth of a masonry fireplace. Several models are available and the type of finish will vary depending on the model. Some models will only be placed in the hearth and will allow you to see the interior of the hearth while others will completely hide the hearth.
OPTI-V TECHNOLOGY
This Dimplex technology creates a flame and spark effect that provides you with a virtual fireplace experience that is unparalleled. This unique and patented design combines ultra-realistic shimmering flames with three-dimensional logs equipped with LED bulbs that crackle and randomly create sparks. The effect is striking.
OPTI-MYST TECHNOLOGY
Imagine flames made with water that you can touch. Dimplex's revolutionary Opti-myst system reinvents the electric fireplace. Thanks to its transparent open and three-sided concept, this fascinating fireplace can be installed in any location.
ELECTRIC FIREPLACES: OUR BRANDS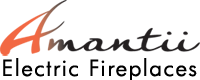 Electric fireplaces from Amantii offer very good value for money. Amantii has been a major industry leader for over 40 years. The most popular products are the Tru view XL series, Panorama Series and Symmetry Series.
Visit the website

All products from the manufacturer Dimplex®. Undisputed market leader in electric fireplaces, Dimplex stands out by its ability to innovate. As a matter of fact, they are the world leader in technology in the field of electric heating and electric fireplaces. The most popular products are the Ignite XL, Revolution, Opti-Myst and Opti-V series.
Visit the website

Here is our latest line of electric fireplaces. Modern Flames has a wide range of products that will satisfy you.
VISITEZ LE SITE INTERNET