GAS STOVES
by Noréa Foyers

Châteauguay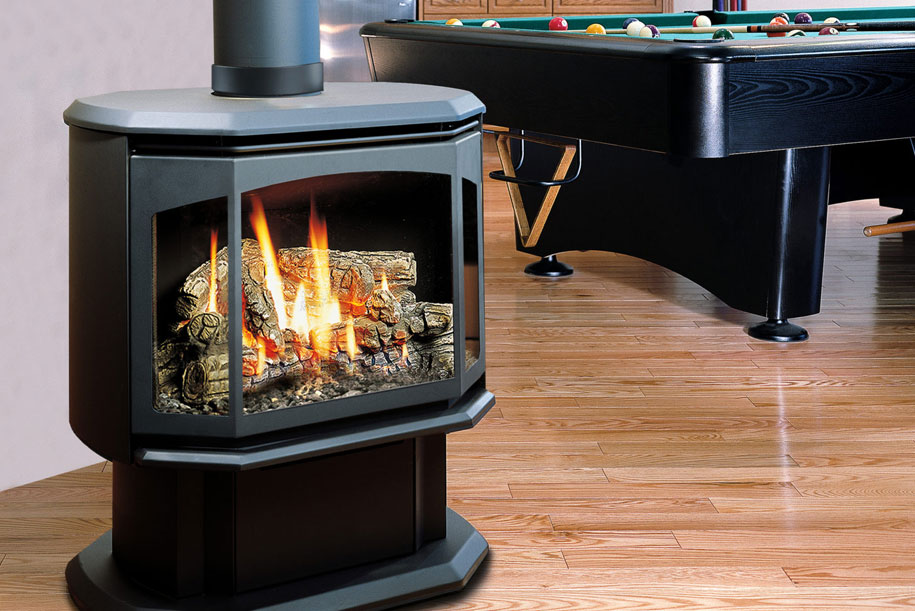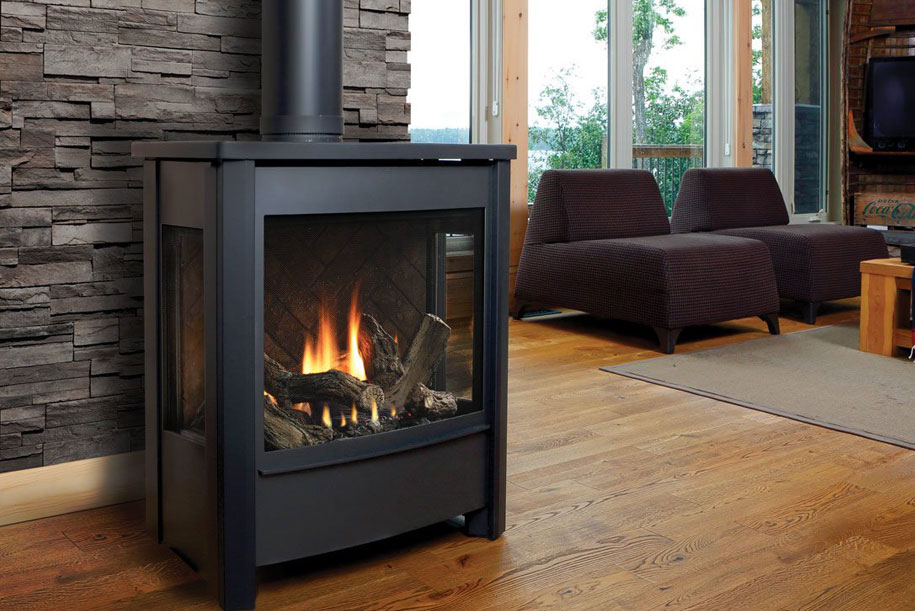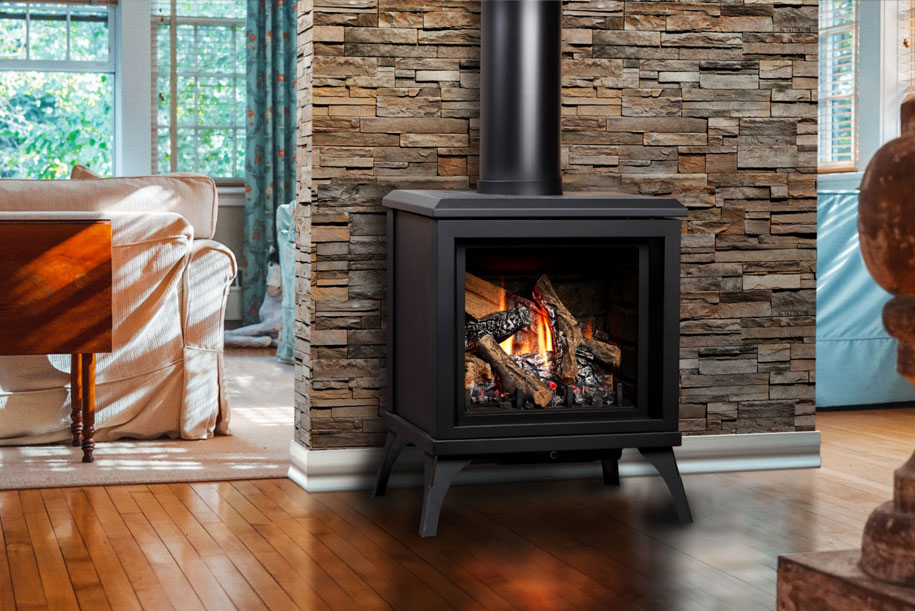 Gas stoves
A natural gas or propane stove gives you the opportunity to add a striking decorative element to your home while equipping you with a backup heater that can be very efficient. Some models can reach up to 44,000 BTUs of power. Thanks to a millivolt ignition system, several models of gas stoves can operate even during a power outage. The operating time will then vary depending on the battery capacity. This feature helps to secure your home in the event of a power outage.
Depending on the make and model, the unit can be installed upstairs or in the basement, in any room, even in bedrooms, bathrooms and kitchens. It is a versatile product.
DESIGNS, FINISHES AND OPTIONS
We offer you a wide choice of brands and models. Whether you are looking for a classic or contemporary style gas stove, you will be able to find the device that meets your needs. The finishes are varied; some models even allow you to choose different facades or doors. With one, two or three glass sides, you have several options to create the type of atmosphere you are looking for.
Depending on the brand and model chosen, you can customize your gas stove:
OUR SERVICES
SALES
We sell natural gas or propane stoves. The submission is always free.
INSTALLATION
We install your natural or propane gas stove. We have the licenses required to carry out this type of installation and our installation technicians have their skills card.
GAS STOVES : OUR BRANDS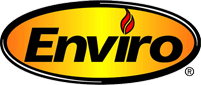 Enviro brand gas stoves offer a very good value for money. Enviro has been an industry leader for over 30 years. Fusion of design, functionality and efficiency, Enviro manages to create exceptional products that will exceed your expectations.
Visit the website

Completely made in Canada, each Marquis® brand gas stove is built according to the highest quality standards and is built to last. Weather it is of classic or modern style, you will love the possibilities offered by Marquis gas stoves.
Visit the website

The Lopi® brand no longer needs presentation. This very popular brand in North America offers gas stoves that are robust, elegant and efficient.
Visit the website