GAS FIREPLACES
by Noréa Foyers

Châteauguay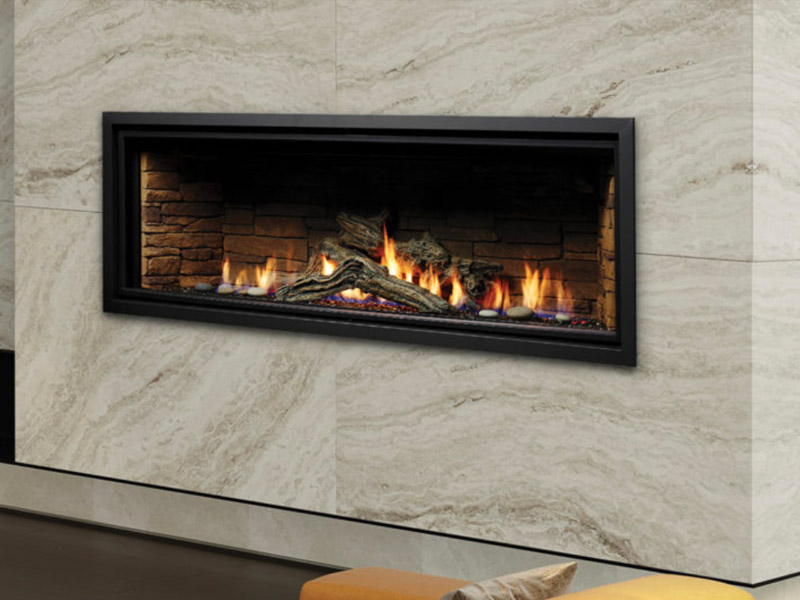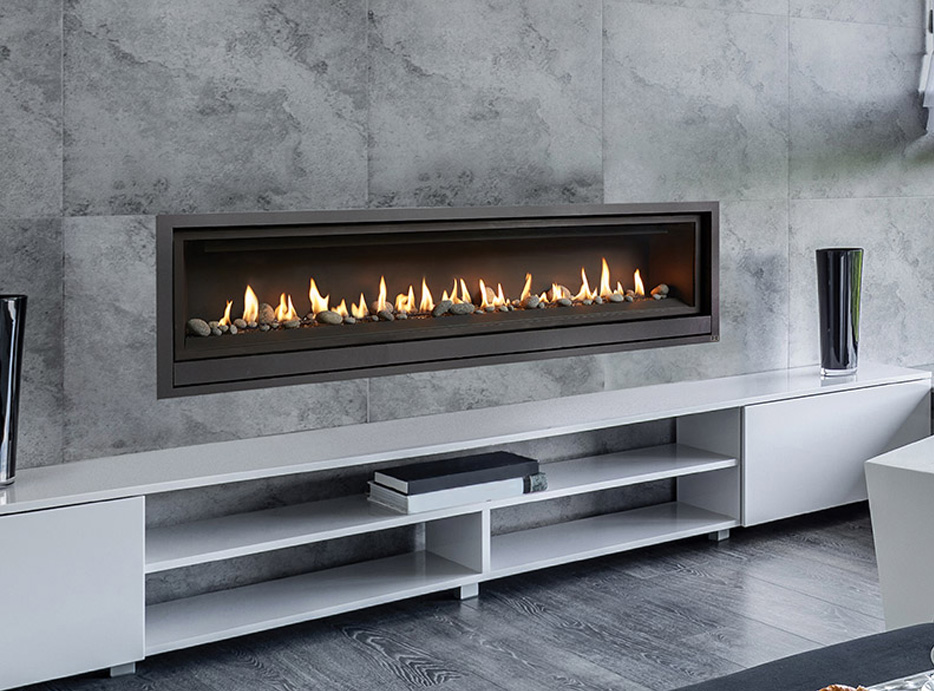 GAS FIREPLACE :PURCHASE GUIDE
Buying a natural gas or propane fireplace may seem complicated at first. At NoréaFoyers Châteauguay, our specialists are there to help you assess your needs and guide you in choosing your gas fireplace. You will be able to choose the gas fireplace that best suits your lifestyle and your home. The following 4 steps will allow you to determine more precisely what you are looking for:
What to take into consideration when purchasing a fireplace?
1
FIRST STEP: STOVE OR FIREPLACE?
The very first question to ask your self is this: do we want to have a stove or a fireplace? A stove is an independent space heater not built into a wall. It can use gas, wood or pellets as fuel. It must be connected to a chimney to evacuate the gases and combustion residue. A fireplace is a backup heater that is built into a wall. It can also use gas, wood or pellets as fuel and must also be connected to a chimney.
2
SECOND STEP: CHOOSING YOUR FUEL.
A gas fireplace can use natural gas or propane gas as fuel. To use natural gas, your home must have access to the Energir gas network. For propane gas, an external cylinder must be installed according to the required standards. The cylinder must be filled periodically by a propane supplier.
3
THIRD STEP: CHOOSING YOUR STYLE.
The supply of gas fireplaces is much diversified. You can choose a single-sided gas fireplace (only one view of the flames possible), two-sided or even three or four-sided. The gas fireplace can have a traditional look by being square or rectangular. For a more modern look, you can opt for a linear fireplace.
4
FORTH STEP: HEATING OR DECORATIVE.
Depending on your needs, you will be able to choose between decorative or heating gas fireplaces. Some models of fireplaces can be very efficient from a heating stand point.
GAS FIREPLACE: PERSONNALIZATION
The previous 4 steps allow you to determine your needs in general. The Noréa Foyers specialist can then accompany you and help you refine your search. Several additional questions need to be answered:
Where, in your home, will the installation be done?
Is it in replacement of an existing fireplace?
What is the square footage of the area to be heated?
What is the height of the ceilings?
What is the type of decor of your living environment?
By gathering all this information, the Noréa Foyers specialist can then submit to you the different models from different brands that meet your needs. The level of customization of a gas fireplace can be very high depending on the model because you can choose:
The type of flame
The type of stone or log or even both
The style of facade
The background of the fireplace
OUR SERVICES
SALES
We sell natural gas or propane fireplaces. The estimate is always free.
INSTALLATION
We install natural gas and propane fireplaces. We have the required licenses and our installer technicians have their skills cards.
FINISHING WORKS
We can refer you to contractors with the skills required to carry out your finishing work (brick, carpentry, etc.).
GAS FIREPLACE : OUR BRANDS